Presenting Mr. Mukul Bansal provide an insight into the millennial journey of the Motia Group
Tell us something about your experience in the realty sector? How has the journey been so far?
I have relevant grassroots experience in various aspects of real estate business that attributes to the leadership abilities that enabled me to make decisions that were instrumental in driving Motia Group's present day success. In this market, there is lots of scope and I am motivated and determined to fill the gaps; I am walking ahead with the mission is to make this region more advanced in terms of customer satisfaction.
Motia Group was established in 1995 with an objective to develop quality infrastructure and real estate projects.  We as an organization is highly focused on delivering quality on time with utmost perfection.  Since inception, we have strived for benchmark quality, extraordinary customer experience, customer-centric approach, employee motivation and business associate relationship which has made us most admired builder in tricity. Motia Group is an acknowledged and admired brand which has moved from strength to strength over the past two decades with an accomplishment of over residential and commercial complexes in its kitty and in this region.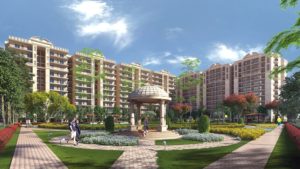 Subscribe to read the full article:
https://www.magzter.com/IN/SANBROS-MEDIA/Urban-Melange/